REFERENCES FOR RESTORATION PRICES-
Custom Work-$100 to $$.
CLEANING- $5 to $20 Per Pair
CLEARING MIDSOLE- $40 to $$ Per Pair. We are now attempting bottom sole yellowing!
GLUING- $20 to $$$ Per Pair
NUBUCK PAINTING- $5 to $$$ Per Pair
PAINTING- $5 to $$$ Per Pair. Average Midsole Repaint is $100 to $150.
RETROBRIGHT MIDSOLE INDOOR- $50 Per Pair Until We See Clear Results
STITCHING- $$ Depends on Condition
SOLE SWAP- $150 Minimum
Prices vary depending on amount of work. We try our best and do the best we can. All work is not guaranteed. Our work take a few weeks to a few months to finish. After finish date is announced, you will have 30 days to pick up the item or else ownership is forfeited to Jwongboutique. Click on pictures for a full detail look on previous work. PLEASE SEND PICTURES OF THE FLAWS AND A MAIN SHOT OF THE SHOES YOU WANT ME TO FIX VIA EMAIL OR TEXT TO STORE NUMBER FOR ANY QUOTES. WE ACCEPT PROJECTS FROM CUSTOMERS WHO FOLLOW OUR SOCIAL MEDIA ACCOUNTS THANK YOU!
Custom Work>
Inspired by clients dirt bike, we have made these custom air max 90 with the signature #38 and blue that he wanted.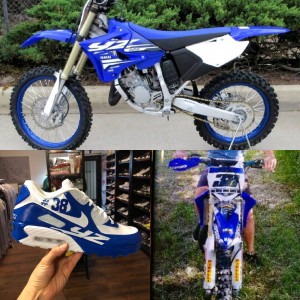 Inspired by Banned 1s Bred, we made Banned 1s Royal-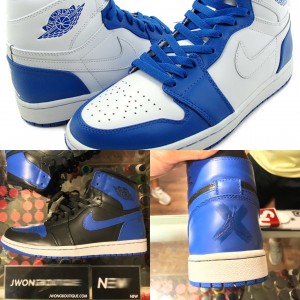 At this time galaxy theme was super popular, so we made air force 1s like the foamposites and rookies.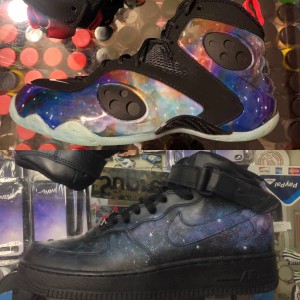 This is one of our first custom ever inspired by paris dunks. These were made in 2013.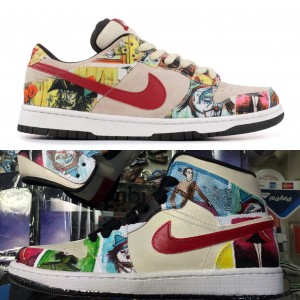 Cleaning 9/13/19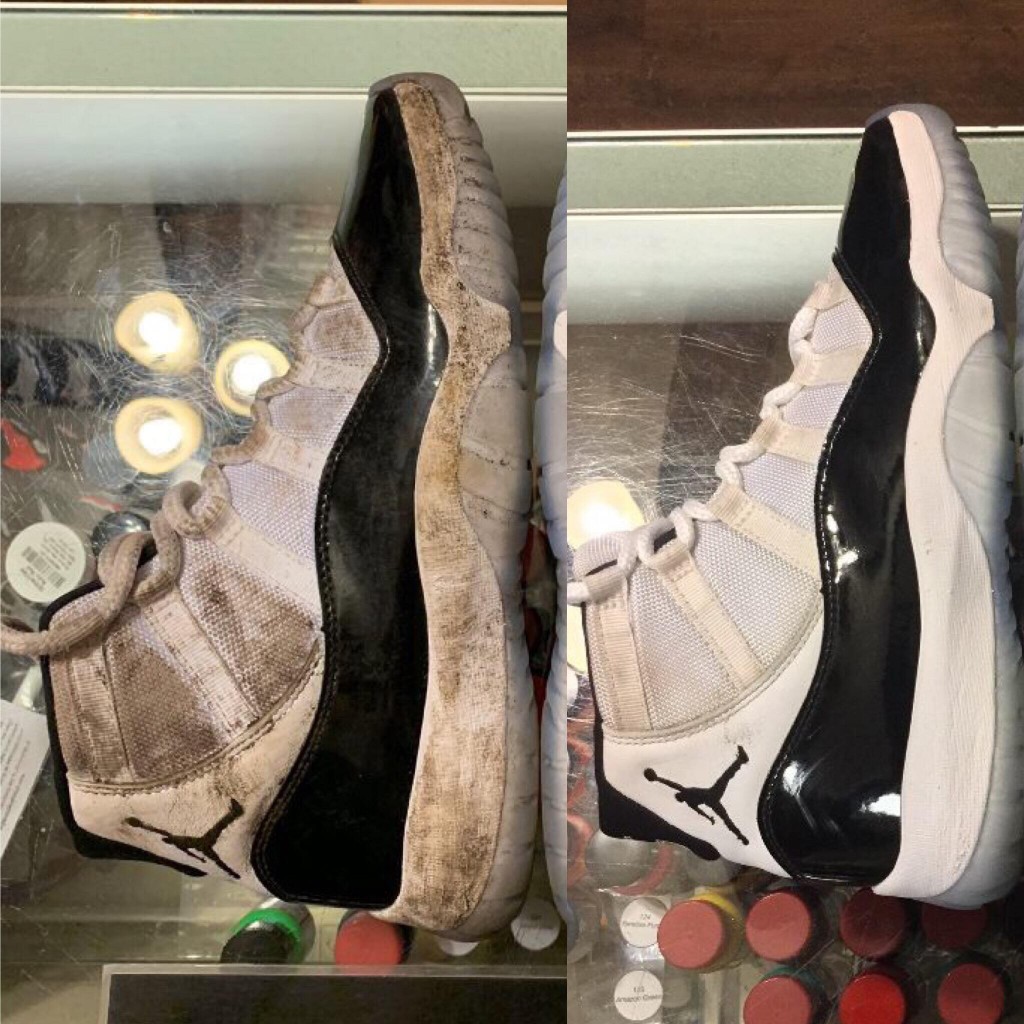 Glue Removal and Repainting-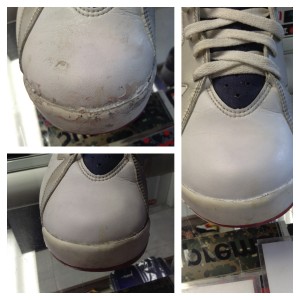 Gluing 3/5/18-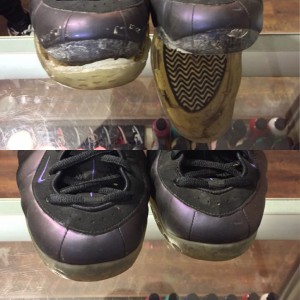 Gluing 11/28/15-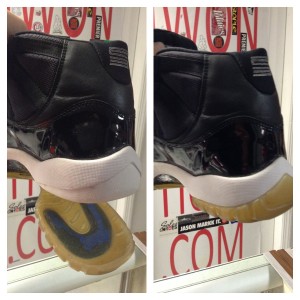 Heel Drag Fix-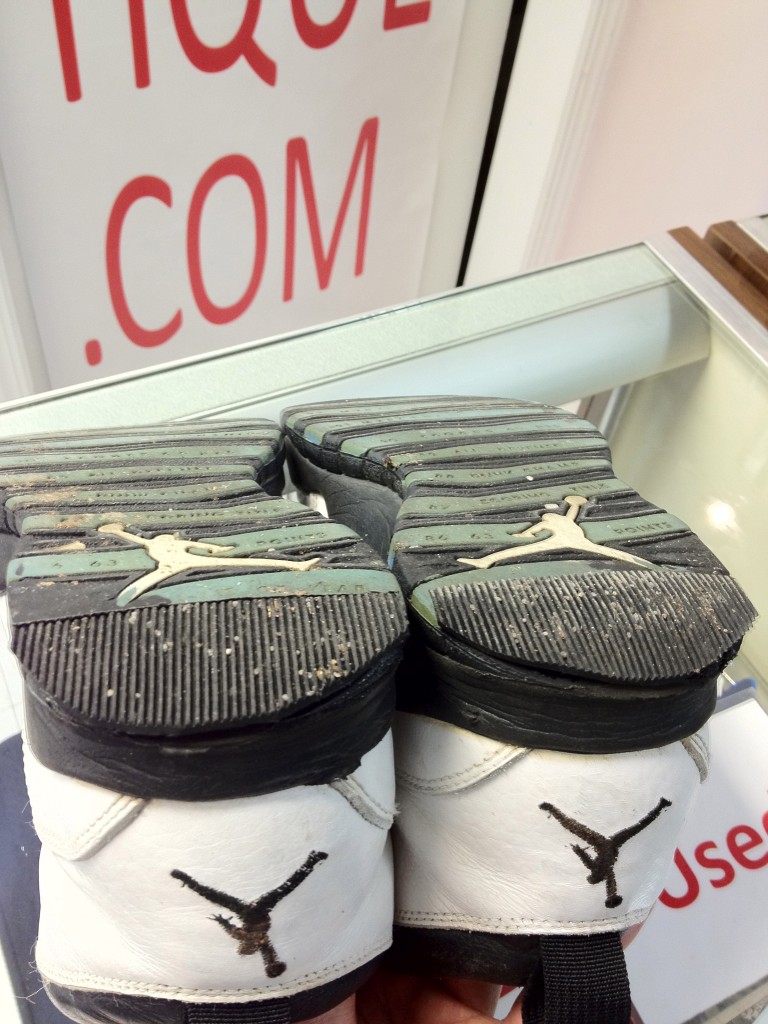 Nubuck Painting Before & After-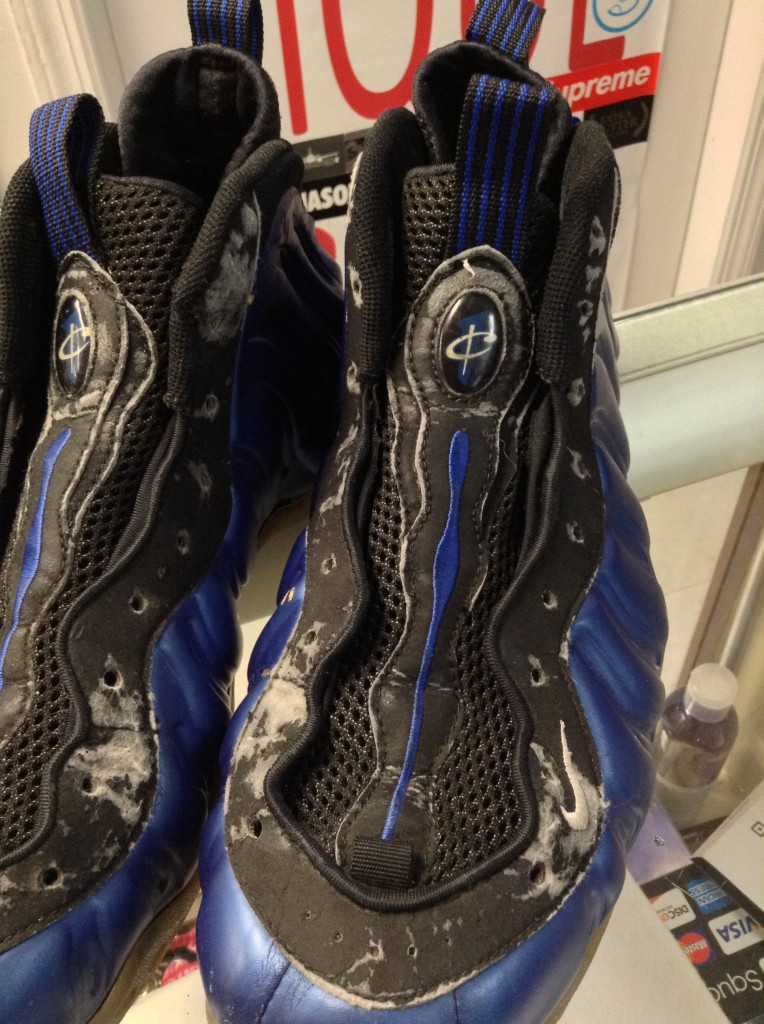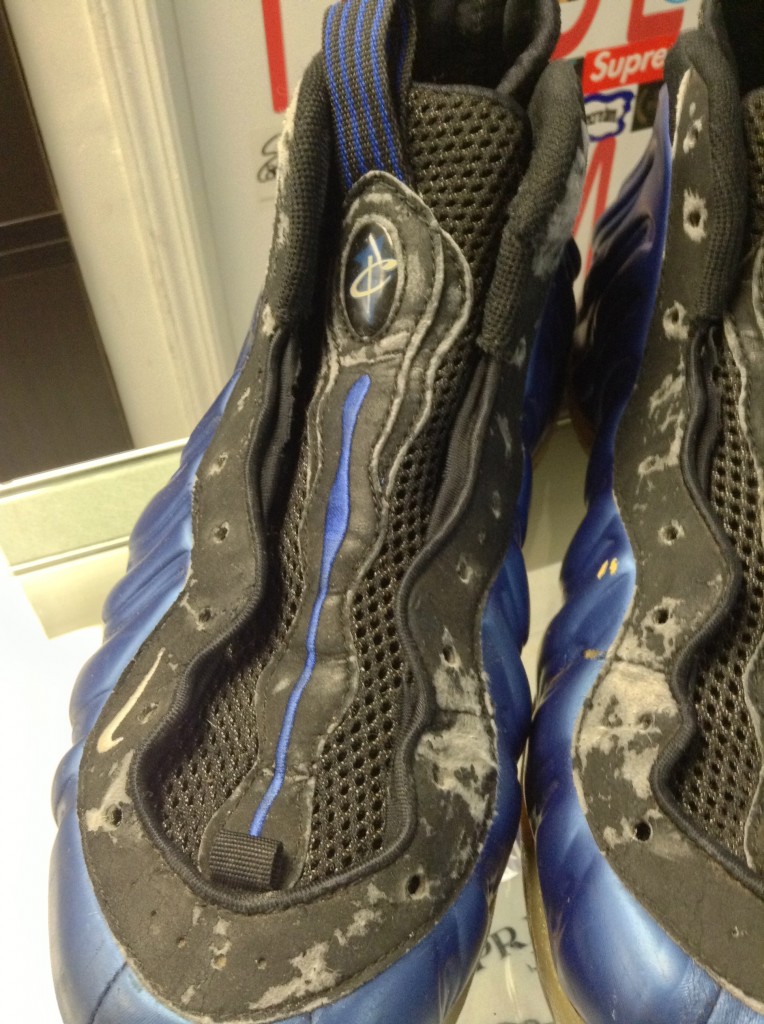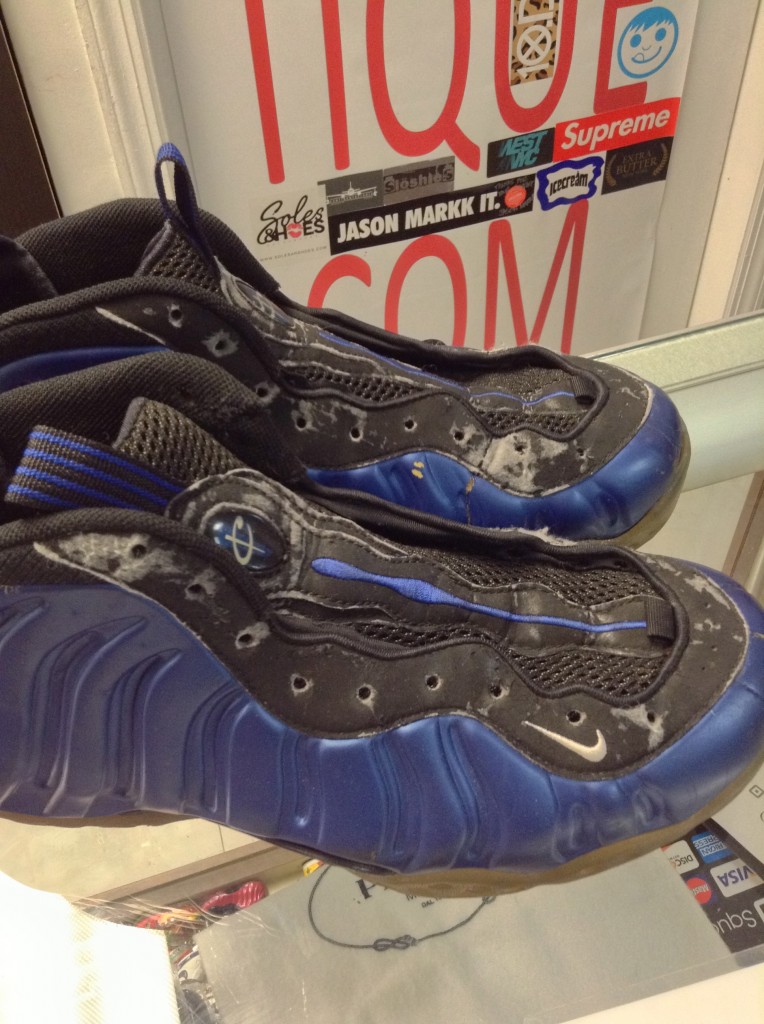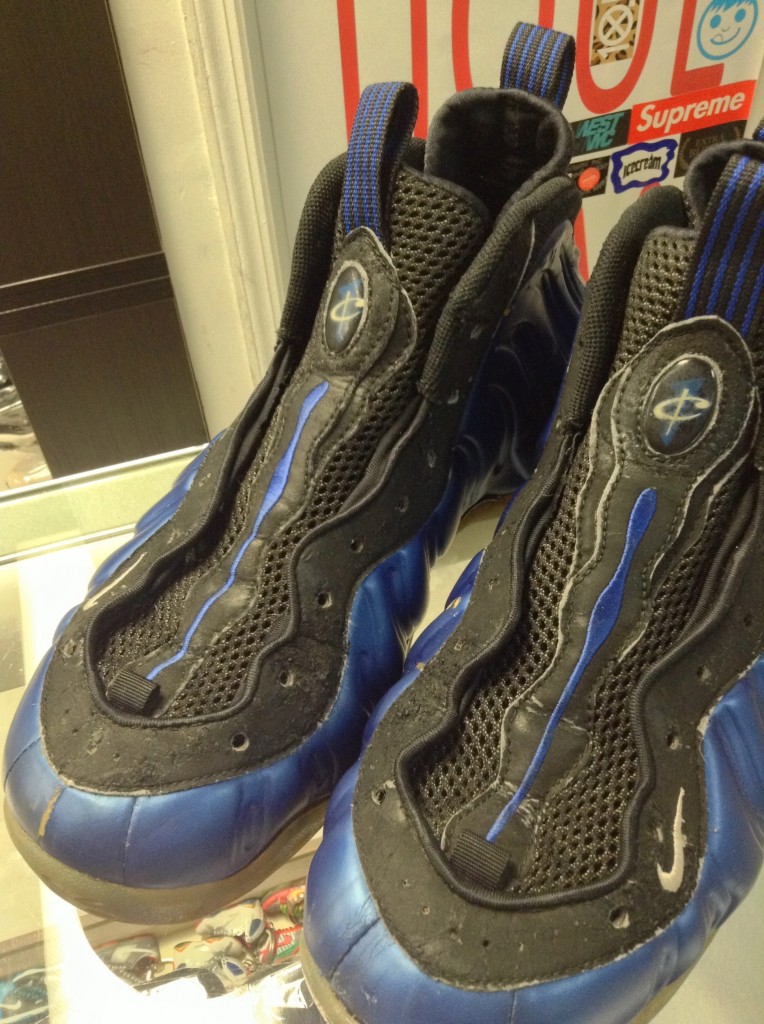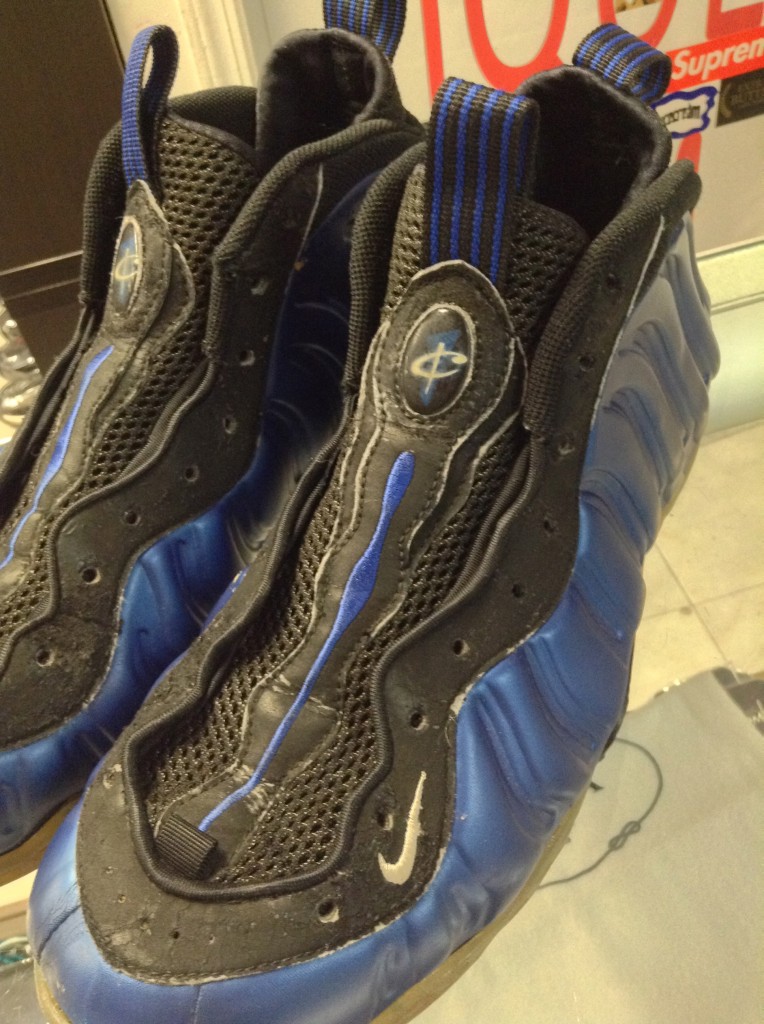 Painting Before & After 10/14/18-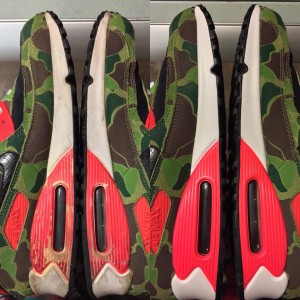 Painting Before & After 8/26/18-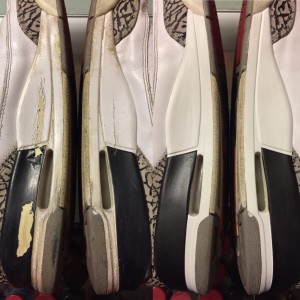 Painting Before & After 6/30/18-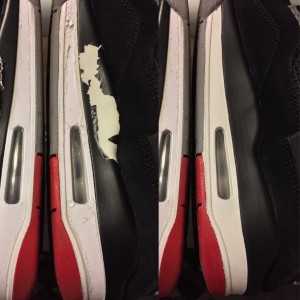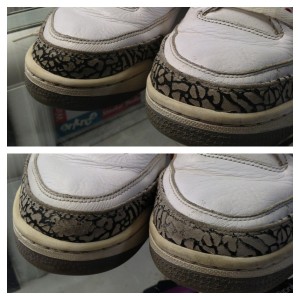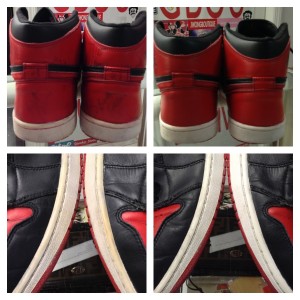 Stitching-
Stitching Bred Yeezy 350s. 10/14/18-